College Board Alters Content of New AP African American Studies Course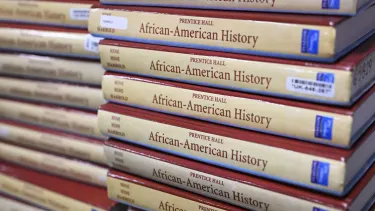 College Board's new AP African American Studies course made changes to their final curriculum, but maintains it did not remove the curriculum of content concerning Black feminism and gay Black Americans, because of criticism, but it also acknowledged a "reduction in the breadth of the new framework".
   Of the units that appeared in the pilot course, those about intersectionality and activism, Black feminist literary thought, and Black Queer Studies are not in the final curriculum.
   Florida governor Ron DeSantis banned Florida public schools from adding College Board's newly created AP African American studies course to their curriculum.
    The purpose of this course is to explore in-depth African American history and culture, including extraordinary stories and artworks, but Desantis believes that this course "lacks educational value". 
   The AP African American studies course was released to the public on February 1st, 2023, which is the first day of black history month. This course was in the making for almost a year and is currently being taught and tested in approximately 60 schools in the U.S. who volunteered to be a part of pilot the program.  
   Florida's Education Commissioner Manny Diaz Jr. who was chosen by Desantis has called this course "woke indoctrination masquerading as education".  He has also argued that this course violates Florida's law and was filled with critical race theory, teaching that racism spread through the U.S.