House of the Dragon impresses Game of Thrones fans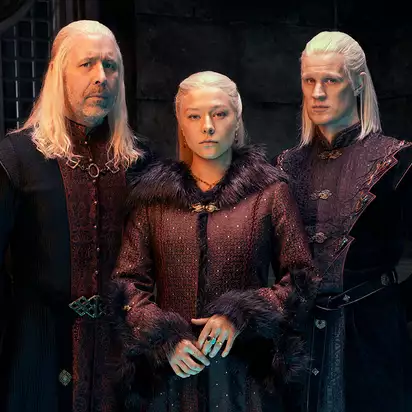 HBO Max's first season of House of the Dragon which aired on August 21st, is a prequel to the award-winning show, Game of Thrones. The show hit almost 10 million viewers after its first airing and has since received overwhelmingly positive reviews thus far, finishing the show with a bang in its breathtaking finale that left fans impatiently waiting for the next season in 2024. 
   House of the Dragon follows Rhaenyra Targaryen, as she grapples with the horror of her mother's death and her sudden rise to the Iron Throne. House of the Dragon illustrates the intricacies of high life in Westeros and the court of the castle, as well as the relationships between each and every character and how they interact with each other. Rhaenrya Targayean played by Milly Alcock and later in the season, Emma D'arcy,  has a wonderful dynamic with Alicent Hightower played by Emily Carey and later Olivia Cooke as they start out as best friends and end the show as mortal enemies while both battling for the throne. 
   The show takes place over thirty years, spanning throughout the season with multiple time-jumps that skip years. The show handles these time-jumps very well, catching us up on everything that was missed. House of the Dragon's cinematography is beautiful and  fully immerses the viewer in the show. Other than humans, there are dragons left and right, with every Targaryen having their own dragon that in itself is breathtaking on its own. House of the Dragon can be watched without already having seen Game of Thrones and viewers can jump right into the fantasy world of the show. 
   The costumes, filming, casting, and writing of House of the Dragon are all phenomenal and together make truly one of the best shows that has come out this year, that is absolutely worth the watch. Though all the fans of the House of the Dragon are disappointed about the over a year wait for the next season, it is sure to be worth it.