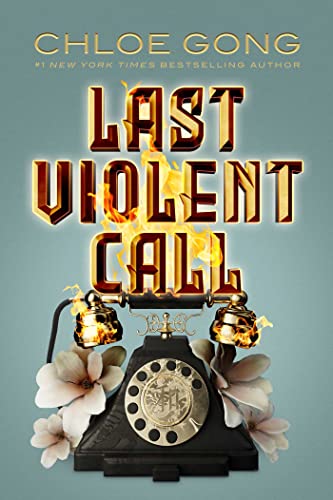 A Foul Thing by Chloe Gong is the third book in the series These Violent Delights, an adaptation of Romeo and Juliet in 1920s gangster China. The story takes place in China following our protagonists Roma and Julliete Mai who have fallen madly in love despite belonging to rival gangs. The star crossed lovers were forbidden from being together, so they ran away to Zhouzhuang. In the first and second book they faked their deaths and now live under new identities while running an illegal weapons trading ring. While at home, they receive a visit from a man who begs for their help to save his lover, claiming to know their old identities. They decide to protect them and eventually find out his wife is part of an experiment to make perfect soldiers. In response the couple fights to find a cure for his wife to stop her from following her old bosses orders and end up tangled up with the plot in the other book in the series, Foul Lady Fortune.
   This book is a novella and only about a hundred pages long, despite its length this story is still an exciting addition to the series. It gives the readers greater insight into Roma and Juliette's lives after the events of the first two books. At the end of the book, we find out that the woman they have been helping is connected to the story of the spin-off book, Foul Lady Fortune, and they will be featured in the sequel.  
   The series has a lot going on, being set in the 1920s with exaggerated gang conflict as well as supernatural elements; the worldbuilding can feel cluttered. But, I believe the writing style and engaging plot of the story makes up for it. Something that bothered me was how some character's dialogue and actions felt unrealistic to their characters. Considering they are crime lords and assassins, I felt that some of the language they used was immature and didn't fit the characters. But regardless of its faults, it's certainly a compelling story. 
   Overall, the books are a fun quick read, but are nothing life changing. I would still recommend the series to someone, especially the spin-off which is developed further and proves the author has grown in her writing.