HBO's The Last of Us Reanimates Fandom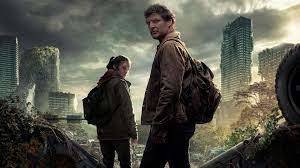 HBO's The Last of Us based on 'The Last of Us' video game franchise stars Pedro Pascal as Joel Miller and Bella Ramsey as Ellie Williams in an apocalyptic world that's been overrun by the 'Infected', which is the type of zombie in their universe. The show on the first episode massed more than 20 million viewers on its premiere.
The show currently has a 9.2 rating on IMDB and is being called one of the only worthy video game adaptations to the screen worth watching. Pedro Pascal and Bella Ramsey's performances make the audience fall in love with their growing father-daughter relationship while they try to survive in the brutal environment of their dystopian world. They not only face non-human foes but regular non- infected people who also cause them trouble on the road as they try to find Joel's brother, who can help Ellie get additional safe passage to Salt Lake City, Utah in order to help the scientists working on the cure for the fungus that causes the infection.
The episodes so far have been about Joel and Ellie traveling across America, but in the third episode they stray from that and show the tragic love story between Bill and Frank, which was beautifully shown and tugged on the heartstrings of viewers. Another version of this was episode five where they focus on Henry and Sam, two brothers in the city Joel and Ellie are traveling through. Sam and Henry are supposed to be a mirror image of Joel and Ellie, which forces Joel to think about his paternal feelings that are growing for Ellie.
Each episode release every week, spanning ten episodes. The first five have been amazing and can make viewers fall in love with the characters in just one episode.The writing, directing, producing, and the cinematography of the show has been phenomenal. While the show is placed in an apocalyptic world with zombies, they still manage to make the regular people the biggest threat, and the dictatorship makeshift governments around the world. Only half way through the show and fans cannot wait to see the finale of what is turning out to be an outstanding production.