FFA Students Compete in Jackpot Pig Show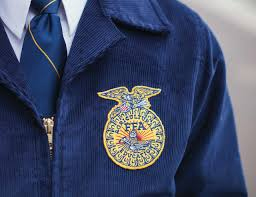 n Sunday, January 29th, Trinity Bird, Camden Cahue, and Joshua Sutton, three FFA students, competed in a jackpot pig show. 
   The students trained and prepared their pigs for the competition and then presented them to get feedback from qualified judges. Trinity and Joshua were able to secure callbacks for showmanship and Joshua won 2nd place in class. "The show went really well for me and now I feel like I have plenty of experience for the fair in March," said sophomore Joshua Sutton.
   For some, this was a new experience, so they had to acquire new skills to prosper in the competition. "This was a new experience for me because last year, I was showing a ram, so it took a while for me to learn how to properly control a pig, " said senior Camden Cahue.
   The competition wasn't just smooth sailing, as some problems arose that the contestants had to learn to overcome. "There were a ton of pig fights and it was really hot that day, so a lot of them got heat exhaustion, but despite that, my pig did really well and I won 5th place in showmanship," said senior Trinity Bird.
   This show, just like many FFA opportunities, helped students learn how to take care and train their animals, which will help them in their future endeavors. "A lot of these students are interested in becoming veterinarians or studying animal science, so this is a way for them to finally be out in the industry, working," said Ms. Acton.